Services
Delivery:   Susi's  offers delivery to all of our customers for all products we sell for a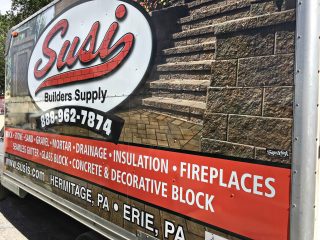 reasonable charge. All deliveries are provided to "to the curb". We will gladly deliver  and unload your materials to a safe jobsite location of your choice with your permission and guidance as to the safety of the site.  Susi's makes every effort to deliver materials where they are needed and when they are needed to make your construction project a great experience.
Installation – Masonry: Often times it is difficult to get a qualified contractor to your home for a small project. Susi's will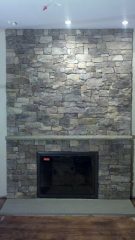 help by providing installation services for all of your small projects, when you purchase your products from us. This is a contracted service offered for an additional fee. For large projects, let us recommend an independent qualified contractor for you.
Installation – Fireplace and logs. : When you purchase your gas logs or fireplace from Susi's, we offer installation for those products by a certified installer. Don't truct the installation of gas appliances to just anyone. Be sure your installer is trained to make every installation a safe installation. Ask your Susi Construction Specialist to provide you with a quote.
Cutting: We provide cutting of masonry products as well as steel products we sell for a nominal fee.
Other Services: